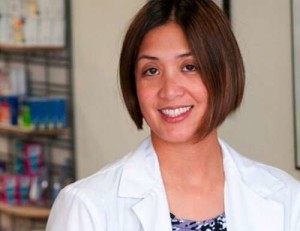 University Pharmacy, a full-service, independent pharmacy owned by Maria and Jason Young, is not just your neighborhood pharmacy; it's a community wellness center. In addition to filling prescriptions, it offers additional services like immunizations; cholesterol, blood pressure and diabetic screenings; and counsels its customers on the importance of taking their medication and implementing lifestyle changes as well.
Located at 5254 Third Street on the Wayne State University campus, University Pharmacy was funded by an SBA loan from Chase Bank. When asked how University Pharmacy connected with SBA, Maria Young said "lots of endless networking." Maria is a graduate of the SBA Emerging Leaders Initiative and was a participant in the Goldman Sachs 10,000 Small Businesses program.
In the future, Maria plans to grow the workforce of four pharmacists to six by adding more employer groups and physician organizations to University Pharmacy's current portfolio, and continue to help consumers save on their health care costs.
Her advice for entrepreneurs who are just starting out: "It's not easy to be an entrepreneur. You have to believe in yourself and create a support group that is a good sounding board as well."