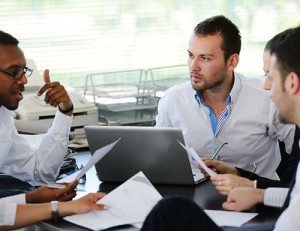 Beginning October 1, the SBA will host another round of "Getting to Yes! Removing Barriers to Small Business Lending," an eight-week, fast-track program designed to help you complete your loan package and prepare you to meet with lenders to apply for financing. Spaces are being held for NEIdeas applicants.
To participate in the program, your business must:
Be located in Detroit, Hamtramck, Highland Park or Pontiac
Need financing to support growth
Have two years of profitable business operations
Agree and commit to completing each phase of the program
Apply and be selected to participate
The program has successfully connected small business owners to lenders. As a result, business owners have received or expanded lines of credit as well as been approved for small business loans.
"'Getting to Yes!' gave me access to 13 lenders in one day. That's something I would not have had on my own." said Domenic Maiuri, CFO, Nora Contracting.
To apply, go to http://www.sbdcmichigan.org/2015/08/06/getting-to-yes/ , complete the Client Profile and mail it by September 22 to:
Michigan Small Business Development Center
163 Madison
Detroit, MI 48226
Attention: Getting to Yes
You may also email it to Catherine.gase@sba.gov.
For more information, contact Catherine Gase, SBA Lead Economic Development Specialist at (313)324-3609 or catherine.gase@sba.gov.